Have you finally decided that living in South Florida suits you, and you've started looking for the home of your dreams? Finding the right neighborhood will be key to your future satisfaction with your decision. When looking at neighborhoods, make sure you consider Weston, Brickell, and Key Biscayne. These three neighborhoods have distinct differences, but one of them is sure to suit your lifestyle.
Weston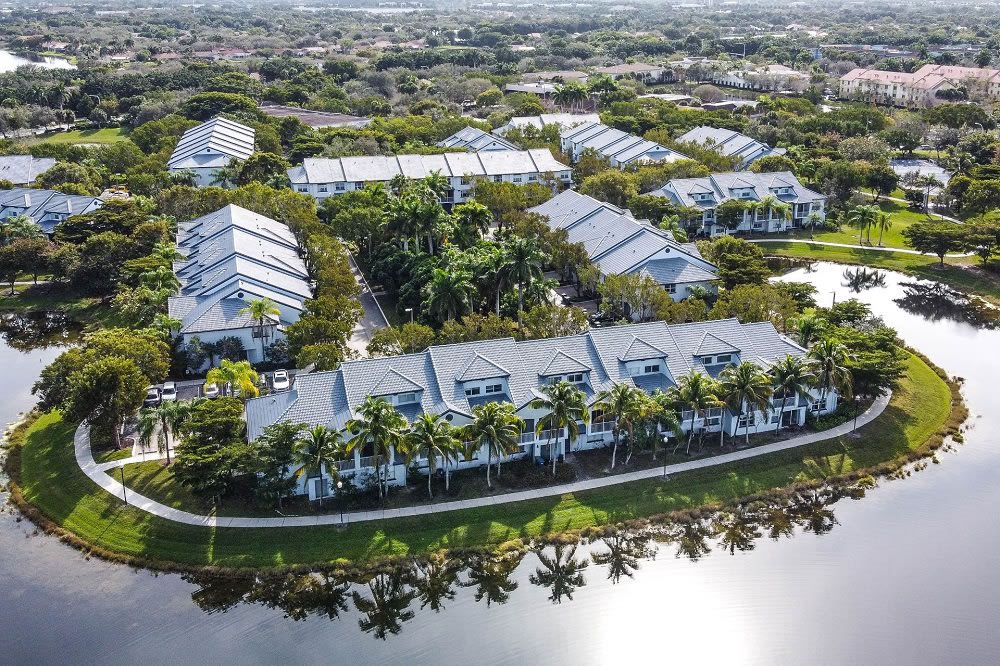 Sitting on the far west side of Broward County, the city of
Weston
borders the everglades and is a good 30-minute drive to Fort Lauderdale beach. Instead of being the typical South Florida beach town, Weston is a suburban destination perfect for families with children and active retirees that enjoy golfing and other outdoor activities.
Arvida/JMB real estate
, who also designed Walt Disney World, planned and designed Weston. Originally intended to be a destination for avid golfers, it has grown to a population of 70,000. Many families have moved to Weston for the excellent public school system and charming neighborhoods. Retirees enjoy living in Weston for the well-designed golf courses, outdoor activities, and the highly-rated healthcare system in the region.
Weston schools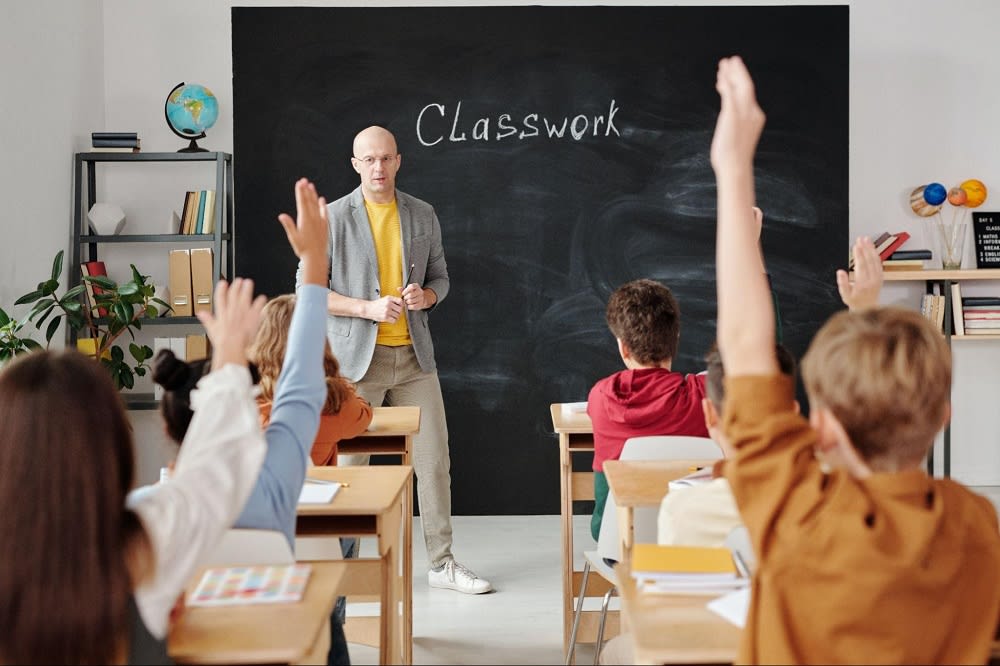 Almost every school in Weston is A-rated, and
Great Schools
give most schools from elementary to high school a four to five-star rating. The schools offer several extracurricular activities like soccer, swimming, dancing, and baseball, and parents are always encouraged to play an active role in their child's education.
Shopping and dining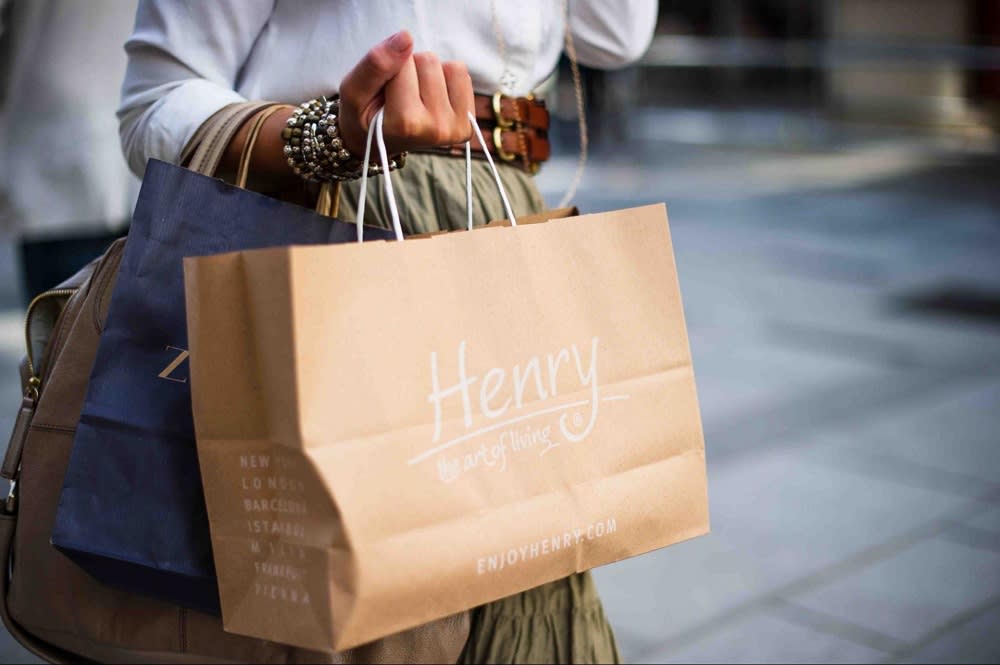 You only have to travel a short distance to
Weston Town Center
, the primary dining destination for locals and tourists alike. You will find a vast selection of restaurants to suit whatever you and your family are craving, from contemporary Latin food at
Boca's House
to
Delvecchio's Pizzeria
and everything in between.
Shopping at
Weston Town Center
has some lovely boutiques and salons. Still, if you want to do some serious shopping, you can take a 30-minute drive to Fort Lauderdale, where you will find
Sawgrass Mills
, Florida's premier shopping destination. The stores at
Sawgrass Mills
have all the premium brands you are looking for, including
Coach
,
Escada
,
Salvatore Ferragamo
, and so many more.
Most Weston homes are in secure gated communities and include swimming pools, playgrounds, and fitness centers. Contact Sandra Valenzuela and schedule a complimentary consultation to find out more about Weston homes for sale.
Brickell Miami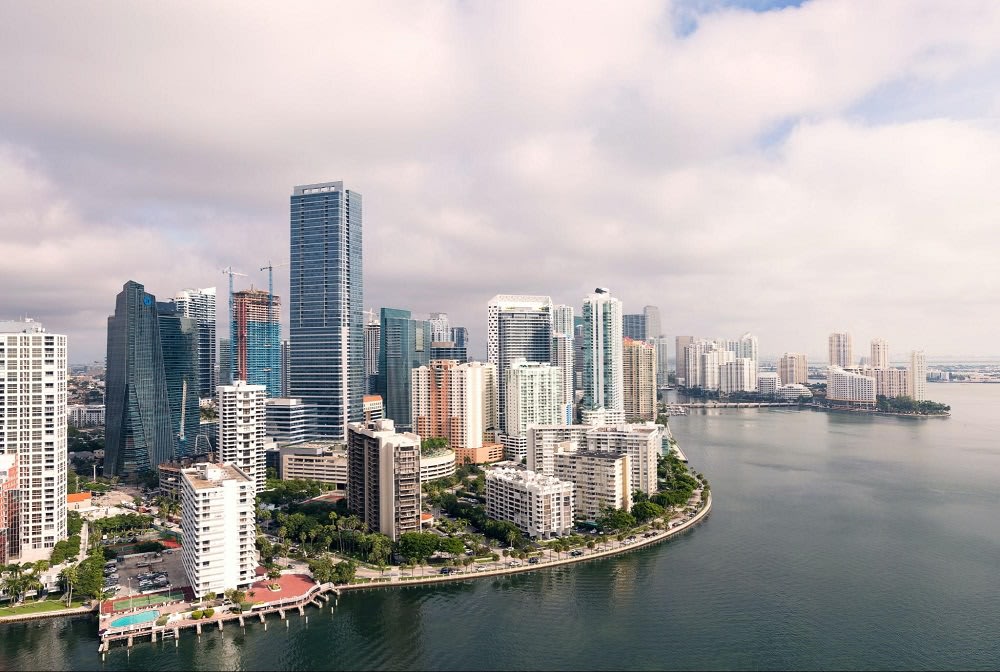 Brickell Miami is quite the opposite of Weston. Brickell is a dynamic, diverse neighborhood south of Downtown Miami's Business District and is home to many banking, financial, and investment institutions. The area is heavily populated with residential and commercial buildings and has a population of approximately 35,000.
Brickell attracts a diversified combination of international residents drawn to the fast-paced, metropolitan lifestyle. There are luxury condominiums and elegant apartments among brilliant, towering high-rise office buildings. Living in Brickell, Miami tends to be attractive to people looking for a more refined, sophisticated lifestyle.
Shopping, dining, living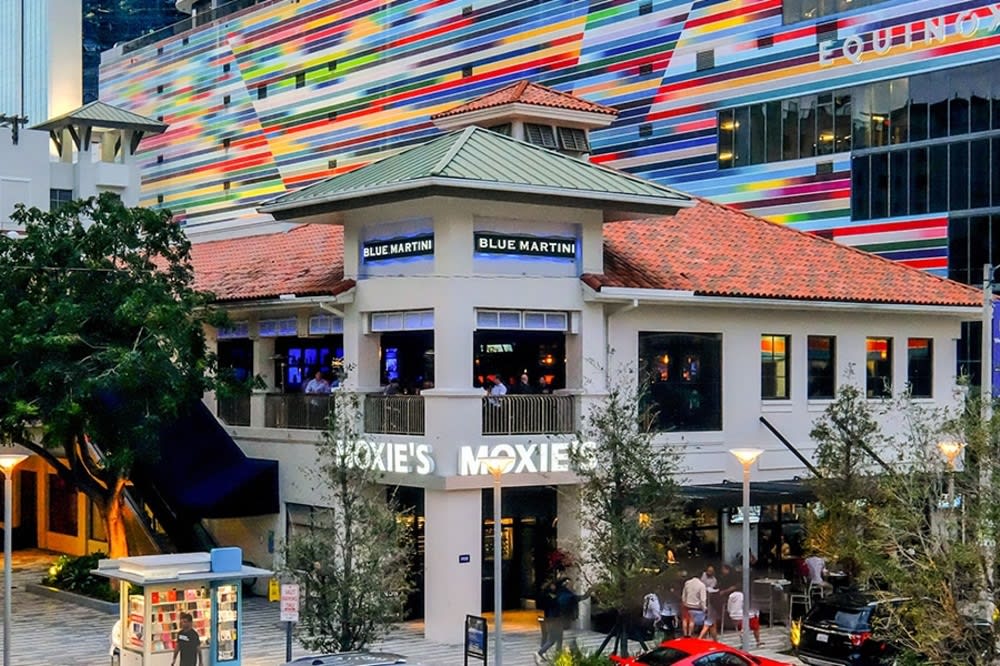 Photo courtesy of Mary Brickell Village
Mary Brickell Village
in the center of Brickell offers sophisticated shopping, and the restaurants vary from quick and casual to full-service, fine dining. The Brickell nightlife scene comprises packed sidewalk cafes, nightclubs, and crowded rooftop bars with finely crafted cocktails well into the night.
Brickell City Center
is another vast shopping and dining complex that offers hotel rooms and residences. There is a 500,000-square foot area shopping area offering unparalleled dining, shopping, and entertainment. Its anchor store is
Saks Fifth Avenue
, and there is also a
dine-in CMX cinema
, all in the heart of Brickell Miami.
High atop
Brickell City Center
is a residential condominium complex called
Rise
. The complex is one of two residential buildings part of
Brickell City Center
. Both buildings have 43 floors and 390 residences with various floor plans, from one bedroom to luxurious penthouses with five bedrooms.
Spas and salons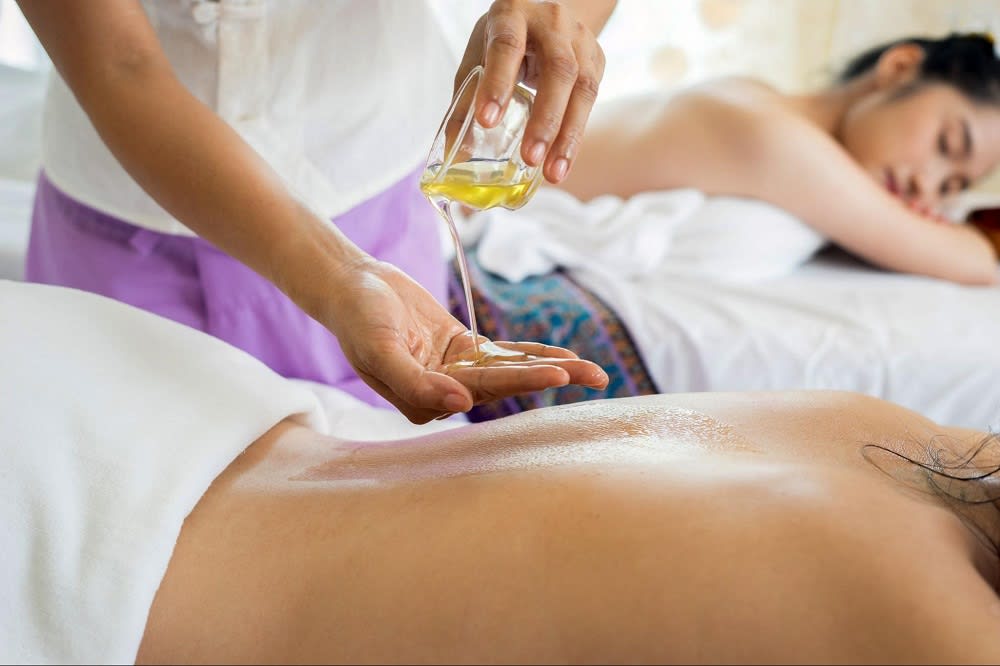 Maintaining a robust and fit beach body all year long is a priority for many people living in Brickell, Miami. It is no coincidence that some of the top-rated spas, salons, and gyms are easily accessible throughout the city.
The Spa at Mandarin Oriental
has an extensive menu of signature therapies, massages, body wraps, and facials. Spend an hour and a half indulging yourself with a Glacial White Caviar Facial or detoxify, nourish, and hydrate your entire body with a Personalized Body Wrap. There are also programs where you can spend the whole day pampering yourself with numerous luxurious treatments or just take a yoga class to stretch, tone, and revive your mind and body.
Key Biscayne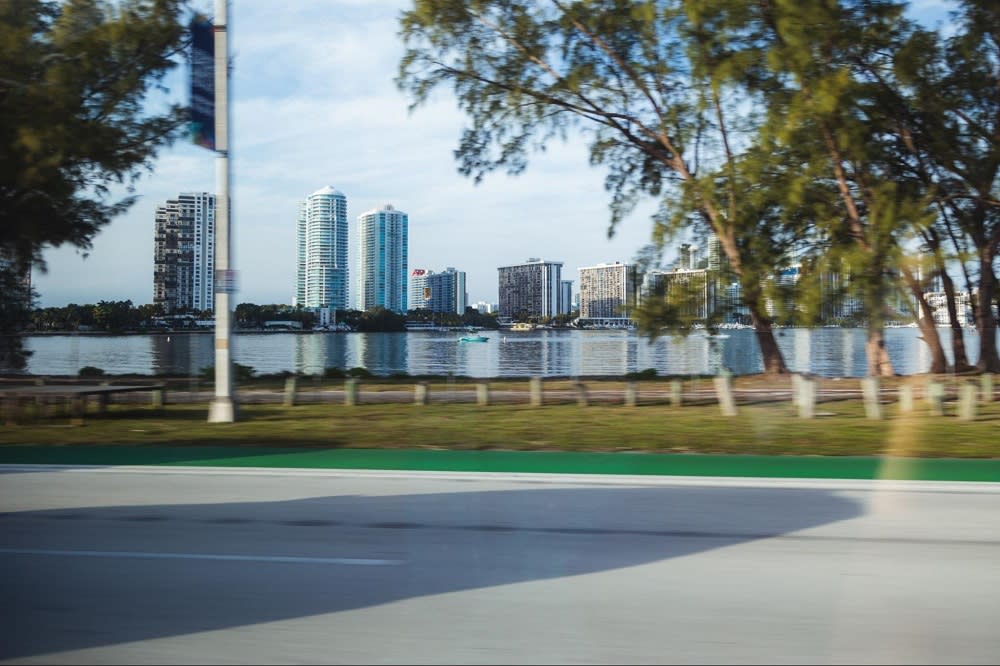 The features of
Key Biscayne
are even more at odds than Weston and Brickell Miami. Although Key Biscayne is only a few minutes from Downtown Miami, it has the look and feel of a tropical paradise.
Key Biscayne began as a coconut plantation but now has residents from all over the world. Even with its diverse population and luxurious tropical atmosphere, living in Key Biscayne is incredibly laid back with a close-knit local community and friendly lifestyle centered around enjoying the beach, frequenting unique restaurants, and shopping at local businesses.
Key Biscayne lifestyle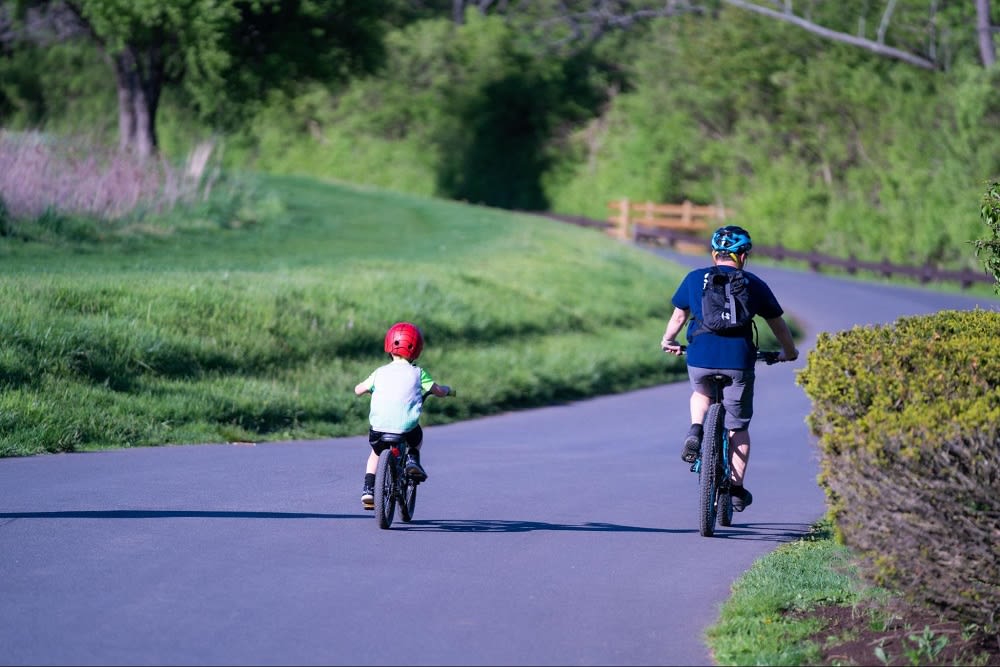 Key Biscayne is easily walkable, spanning just 1.7 square miles, and bike-friendly. Many locals use golf carts to do their shopping or just to take a trip to the beach. Traffic does tend to get a bit heavy during the week as some locals commute to Downtown Miami for the workday. Still, the trade-off has the cool Atlantic Ocean breeze on stifling hot summer days and relaxing on white sandy beaches with family and friends.
Shopping and dining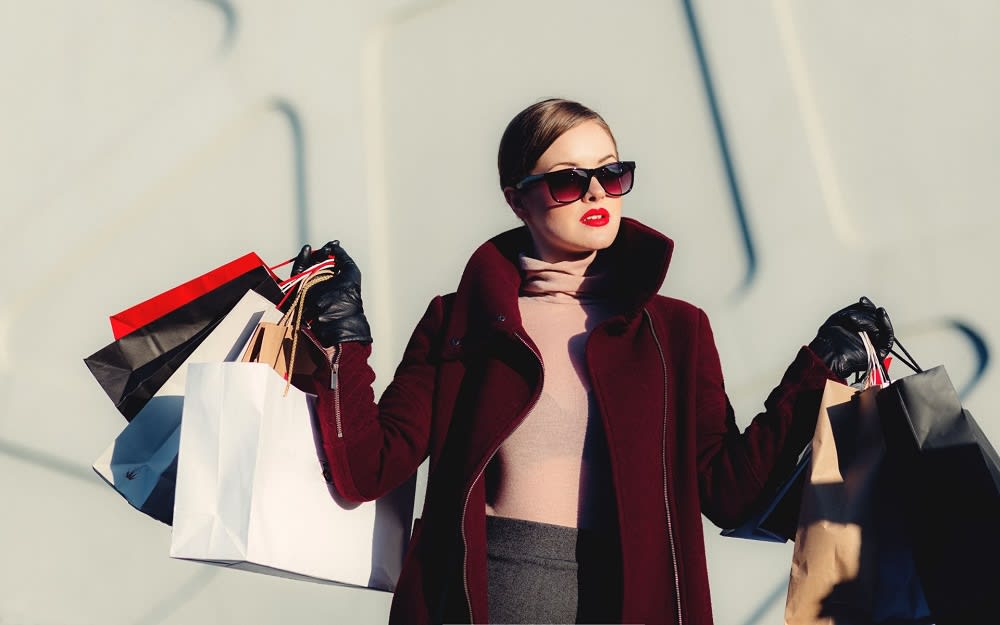 Key Biscayne has many options for dining and shopping, so residents never have to leave the island for everyday necessities. Crandon Boulevard is the main street in Key Biscayne and has supermarkets, pharmacies, and all the essentials locals need. There is also a large selection of shops and cafes at the Square Shopping Center.
Restaurants include
The Rusty Pelican
, with daily waterfront dining and freshly caught seafood.
The Ritz-Carlton Key Biscayne
is another go-to for a more varied Italian and Mediterranean cuisine menu.
The Ritz
also has a full-service spa and salon offering facials, massages, and full-body treatments.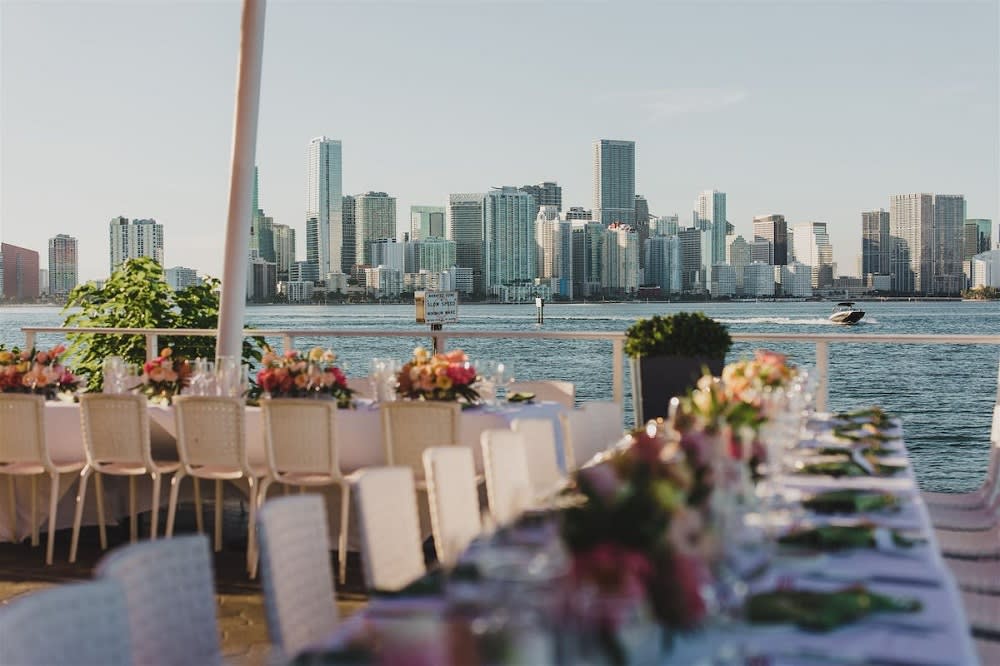 Photo courtesy of The Rusty Pelican
Do you want to start looking at homes for sale in one of these desirable neighborhoods? When you're ready to take the next step, reach out to local agent
Sandra Valenzuela
for assistance.